Olive oil: properties, nutritional value and health benefits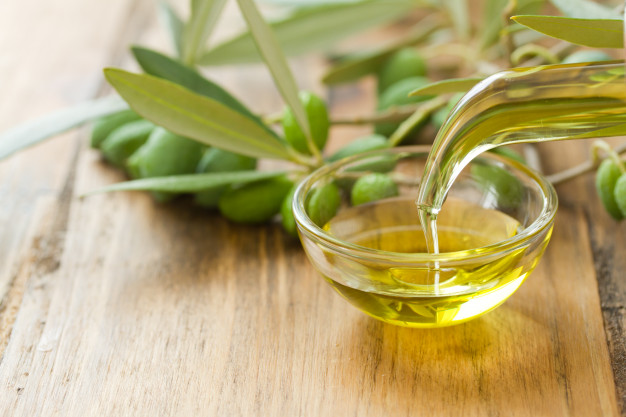 Olive oil is one of the first fats used by the Mediterranean people in both nutrition and medicine and cosmetology as a medicine and cosmetic. Nowdays, because of its unique beneficial and organoleptic characteristics and its contribution to the prevention of many diseases, the scientific world, health professionals and consumers are very interested in it.
It is a key pillar of the Mediterranean diet and is found in many dishes and recipes of Greek cuisine. People who have olive oil regularly in their diet are among the healthiest as a rule.
The nutritional value of 100 grams of olive oil is, as follows:
Saturated fat: 13.8%.
Monounsaturated fats: 73% (most of them 18 carbon oleic acids).
Omega-6: 9.7%.
Omega-3: 0.76%.
Vitamin E: 72% of the RDA.
Vitamin K: 75% of the RDA.
Olive oil is the basis of the Mediterranean diet and is the only oil from whole fruit rather than seeds.Olive oil is rich in oleic acid and other antioxidants, such as Vitamin E and phenols. Results of laboratory epidemiological and clinical studies have shown that good quality olive oil:
– Has the ability to reduce the blood LDL "bad" cholesterol and raise HDL "good", preventing atherosclerosis and the risk of developing coronary heart disease.
– Gradually digest carbohydrates and avoid the rapid rise in blood glucose, beneficial to diabetes.
– Has a favorable influence on the development of the central nervous system, the bone structure of the brain and vascular system and the normal development of children.
– It benefits the gastrointestinal system, improves digestion and helps proper bowel function.
– It contains natural antioxidants that prevent cellular aging and osteoporosis.
– Prevents the development of gallstones and protects the urinary tract
– Protects the skin from sunlight
– Contains photochemical able to trigger the death of cancer cells and can help reduce the risk of various cancers.
– It helps maintain body weight
– Contributes to the development of the brain and nervous system in infants (when it is consumed by the mother during breast-feeding)
Thus, the enrichment of our daily diet with extra virgin olive oil can offer significant advantages for our health combined, of course, with a balanced diet.
Generally, the so-called "virgin oil" is a natural product, which can alter the physical characteristics of traits.